Netherlands
Things to do in Heineken Experience
Heineken, a huge multinational company and one of the largest beer producers in the world, was founded in 1864 by Dutch businessman, Gerard Adriaan Heineken. The famous beer was brewed right in the centre of Amsterdam until 1988, when the production facility moved to more modern premises with greater capacity on the outskirts of the city.
The former brewery was renamed the Amsterdam Heineken Experience and transformed into a spectacular museum dedicated to the popular beer brand, with many interactive activities and exhibitions. Nowadays, it is one of the city's most famous attractions and a must-do for all beer enthusiasts.
Visitors to the museum can enjoy a multi-sensory interactive experience. You will have the opportunity to feel the hops, smell the unmistakable scent of the brewery and eventually taste the world-class beer. Learn the history of this renowned brand and the Heineken family heritage as you go behind-the-scenes. Along the way you'll have the chance to watch historical Heineken commercials and see how the brand has evolved throughout the years.
As you walk through the amazing 19th century building, you'll see vintage brewing equipment, including the gigantic copper tanks that were used to brew the original Heineken. You will also get a chance to see how beer is made, from water all the way through to bottling. You'll then finish your tour with some complimentary beers at the bar.
The Heineken Experience is open daily from 10.30am to 7.30pm, with extended evening hours at the weekend (10.30am to 9.00pm). On December 24 and 31, the opening hours are from 10:30am to 4:00pm. In July and August, it is open until 9.00pm throughout the entire week. Last entry is 2 hours before closing time.
Please note that children can only be admitted when accompanied by an adult. No alcohol is served to visitors under the age of 18.
Our recommendations in Heineken Experience
How to get there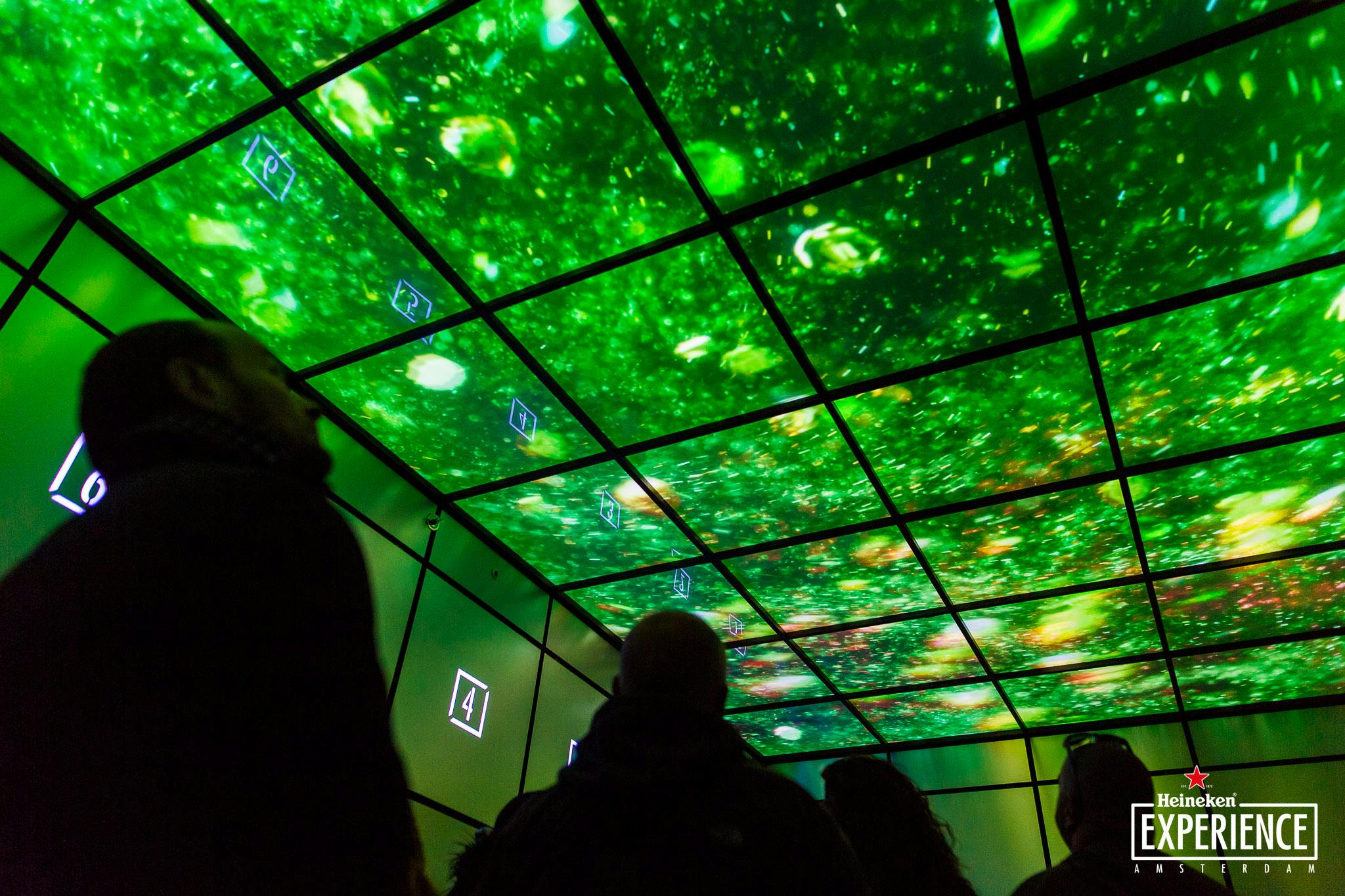 Reviews Heineken Experience