Netherlands
Things to do in Rijksmuseum
If you visit Amsterdam for the first time, the Rijksmuseum Amsterdam or simply Rijksmuseum is a must-see! It is the most important museum in the Netherlands, as well as the maximum emblem of Dutch identity. As a perfect abstract of art and history of the region, this national museum includes 80 galleries that house 8,000 art objects which tell a story from the distant 1200 until the 2000s. It's no wonder, the Rijksmuseum is among Amsterdam's top tourist destinations, so if you are going to visit it on your own or take a guided tour, you better take care of the tickets in advance.
Founded in The Hague in 1800, it was moved eight years later to Amsterdam at the behest of Louis Napoleon, nephew of Napoleon Bonaparte. The Rijksmuseum houses the largest collection of works from the 17th-century Dutch Golden Age, as well as a collection of Asian art. The current building that houses the vast collection was designed by Pierre Cuypers in Gothic and Renaissance style and was inaugurated in 1885. The museum has been renovated for 10 years and reopened in 2013, distinguishing as the most visited museum in the Netherlands.
Conveniently located in Museum Square, close to Van Gogh Museum, Stedelijk and Concertgebouw, the Rijksmuseum will enchant you with its masterpieces that are crowned by the famous painting "The Night Watch" by Rembrandt. Do not miss also the paintings by Johannes Vermeer, Frans Hals and Jan Asselijn.
Our recommendations in Rijksmuseum
How to get there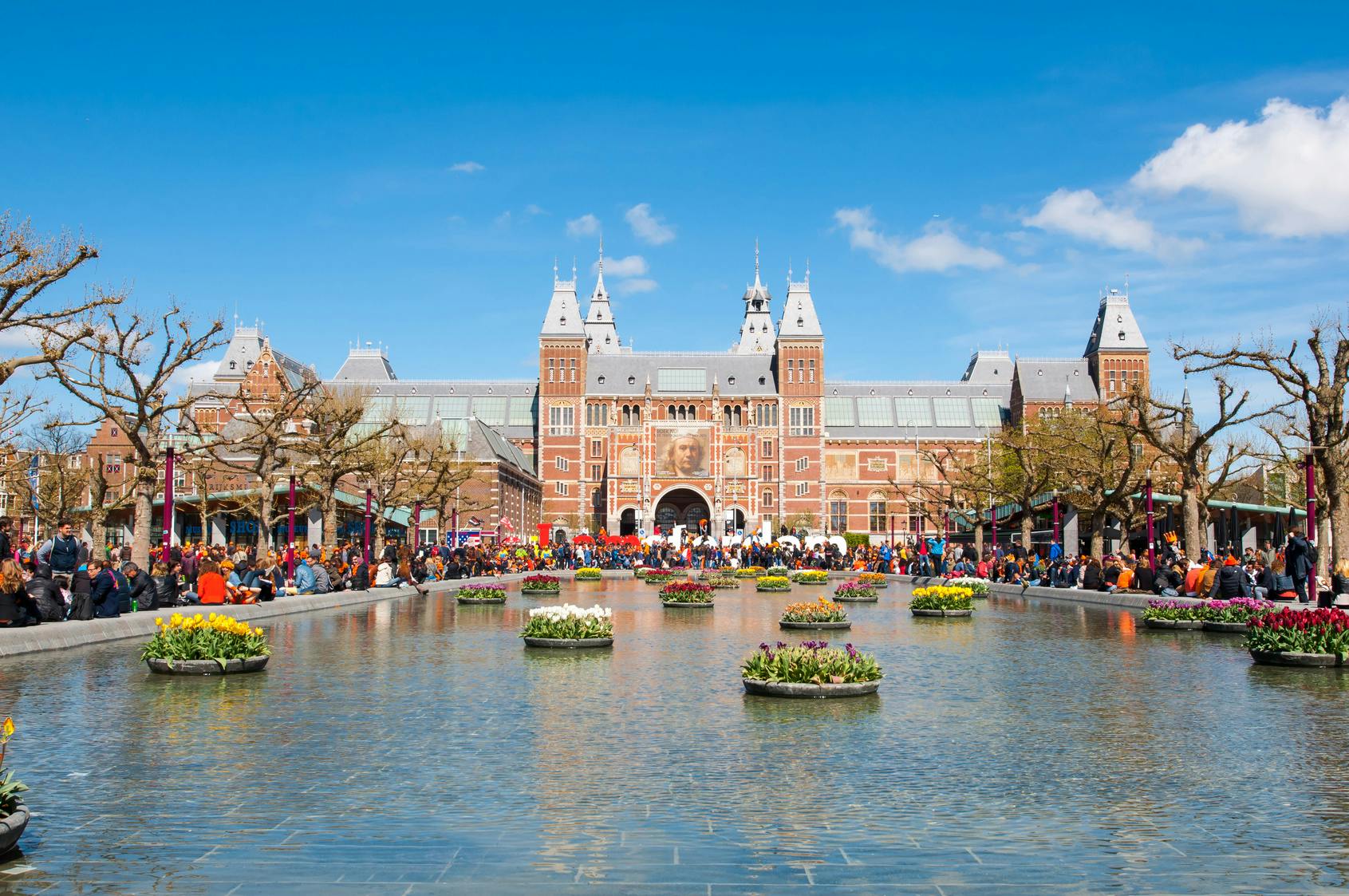 Reviews Rijksmuseum
"The new Rijksmuseum is nationalistic to a ridicolous degree. It should not be a "look how interesting, cool , fine and great the Netherlands are" - museum. Therefore you have Feyenoord, spledid historical museums and your countless hallelujah touristic shops. When you mix ART with mere historical artefacts, your are talking pedagogically and creating a local history museum. ART is vulnerable and needs a higher level. Look at the magnificent Louvre in Paris or the National Gallery in Londen and please do not underestimate your public. Did I really need to come to the Rijks to learn that Willem van Oranje was the "hero of Waterloo"?"
"Booking was easy with informative follow up emails. The relatively recently reopened Rijksmuseum was easily entered with our online tickets...and an oasis of art, easily traversed within the spacious viewing areas. The interior design added to the richness of the overall experience. Thank you Musement!"