Spain
Camp Nou is not only one of the most important and famous football stadiums in the world, it is also one of the major tourist attractions in Barcelona. In fact, visiting the sports arena has become a must-see location for those who choose the Catalan capital as a holiday destination.
Camp Nou belongs to the Barcelona Football Club and inaugurated on September 24, 1957. The name Camp Nou means "New Field," referring to the "old" field of Les Corts (the area in Barcelona where the stadium is located). Watching a football match here is a very exciting experience, not only because of the passion this game generates, but also because Camp Nou is the stadium with the highest capacity in Europe and one of the largest in the world.
Camp Nou is currently undergoing a major renovation process, expected to last until 2023. The work includes increasing the capacity to 105,000, as well as adding a new roof and regeneration of the area surrounding the stadium.
Get tickets to one of the famous games or book a tour of the stadium and discover the history of the club at the museum. With the Camp Nou Guided Tour you can visit the most emblematic areas of the stadium, such as the players tunnel and the visiting teams changing rooms, the club's trophies or the area dedicated to Messi.
Our recommendations in Camp Nou
How to get there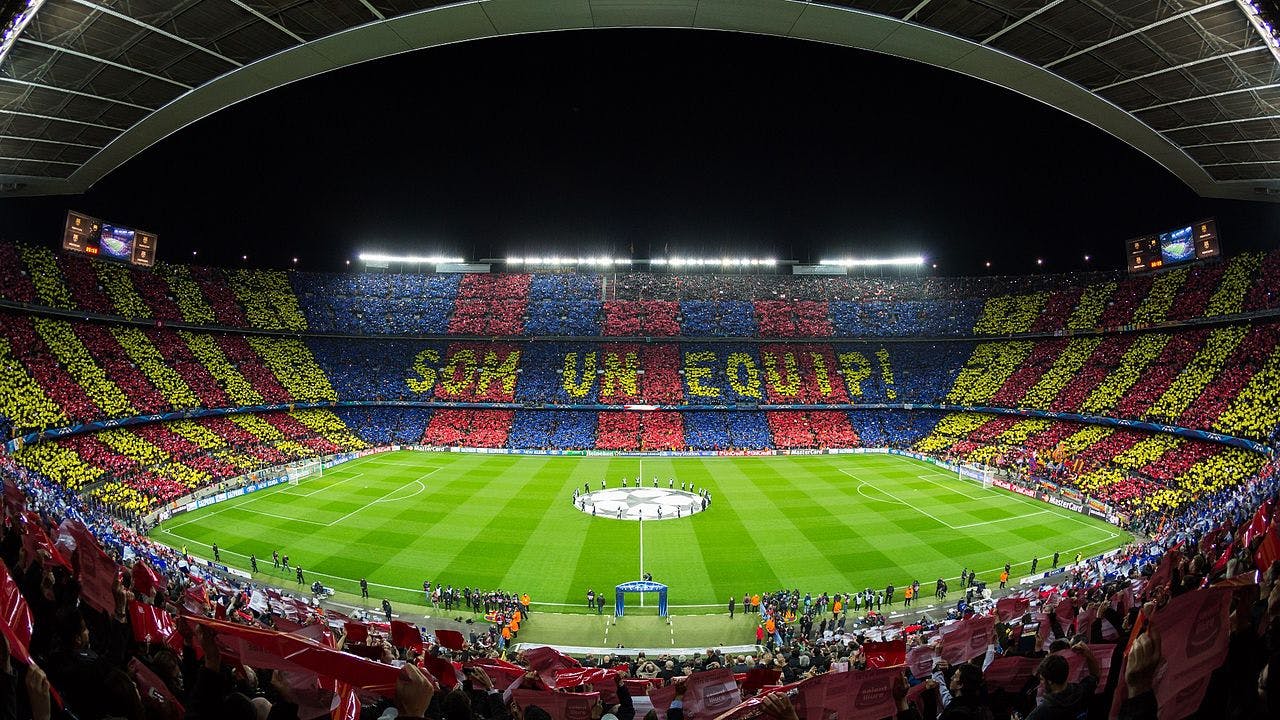 Reviews Camp Nou
"We Hand a Great Time in Camp Nou. Voucher Exchange was Perfect als well. Thanks a los."
"Great experience for the whole family"
"Collected tickets very efficient and service was good"