Spain
Things to do in Casa Batlló
Designed by famed father of Catalan Modernism Antoni Gaudí, Casa Battló looks like something out of a dream. With its skeletal-like pillars, oval-shaped windows and balconies akin to gaping jaws, it has fittingly been dubbed Casa dels ossos (The House of Bones).
A remodel of an existing house by Spanish architect Emilio Sala Cortés, in 1904 it was redesigned by Gaudi as the new home for wealthy industrialist Josep Batlló and his family. The Battló family gave free reign to Gaudi's creativity, allowing him to push the boundaries of Modernism and Art Nouveau. The result is one of the most fantastically bizarre buildings of his opera.
UNESCO-listed since 2005, the building is loaded with magnificent detail that demonstrates how Gaudi was inspired by the natural world. From its exterior of colored mosaics that evoke a lake's surface, to the swirling sculpted stone and shimmering blue tiles of the interior, the impression you get is of a living, breathing edifice. Reinforced by a roof shaped like the sinuous back of St George's dragon, the latter also adds a mythical touch to the design.
Casa Battló is open every day of the year from 9am to 9pm. Allow yourself at least an hour to fully appreciate this architectural gem. As it tends to get crowded, it's best to book your ticket in advance. Early mornings and late afternoons is when it tends to be the least busy.
Our recommendations in Casa Batlló
How to get there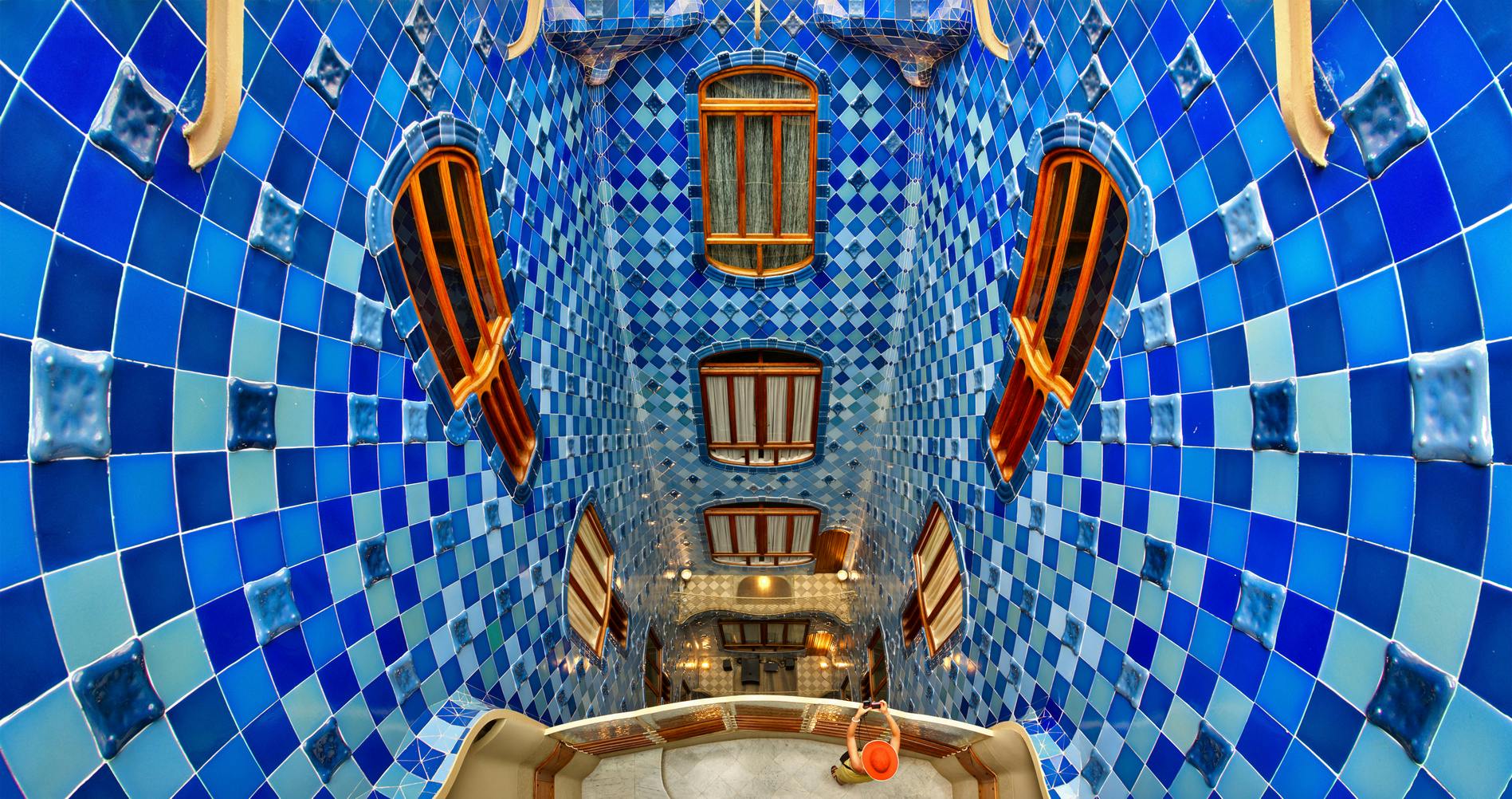 Reviews Casa Batlló
"We winged our whole trip so didn't book any hotels or attraction tickets until the day before, which was a mistake because by that time all tickets were sold out or we had to book at least 3-5 days in advance. No idea why we could still get tickets from #Musement# so all hats to you! Our trip wouldn't be complete if we had left without seeing some of Gaudi's masterpieces."
"Loved our guide and the info we learned during the tour. Don't miss this experience!!!"
"very cool way to explore Barcelona's amazing art"