Hungary
Things to do in Széchenyi thermal bath
Like bathing in a sumptuous Neo-Baroque palace packed with people, the Széchenyi Baths is the mecca of all thermal spa experiences. The largest public bath in the city, it's known for both its curative powers and piping hot mineral-rich waters - if emerging bright red and smooth as a newborn is your thing.
In a historic building dating from 1913, you'll find a whopping 18 indoor and outdoor pools, 15 of which are spring-fed. Rich in magnesium, calcium and hydrogen carbonate, the waters are believed to help those suffering from health problems such as joint inflammation, blood circulation, arthritis and disorders of the nervous system. There's also a selection of treatments and massages for those wanting to take wellness to the next step.
Alternatively, those who find partying a lot more appealing can time their visit for Saturday night, when they throw an appropriately named 'sparty', with music and dancing that goes until 3am.
The baths are open all year round and are particularly charming in the snow, when diehard locals play chess on floating flat boards.
Our recommendations in Széchenyi thermal bath
How to get there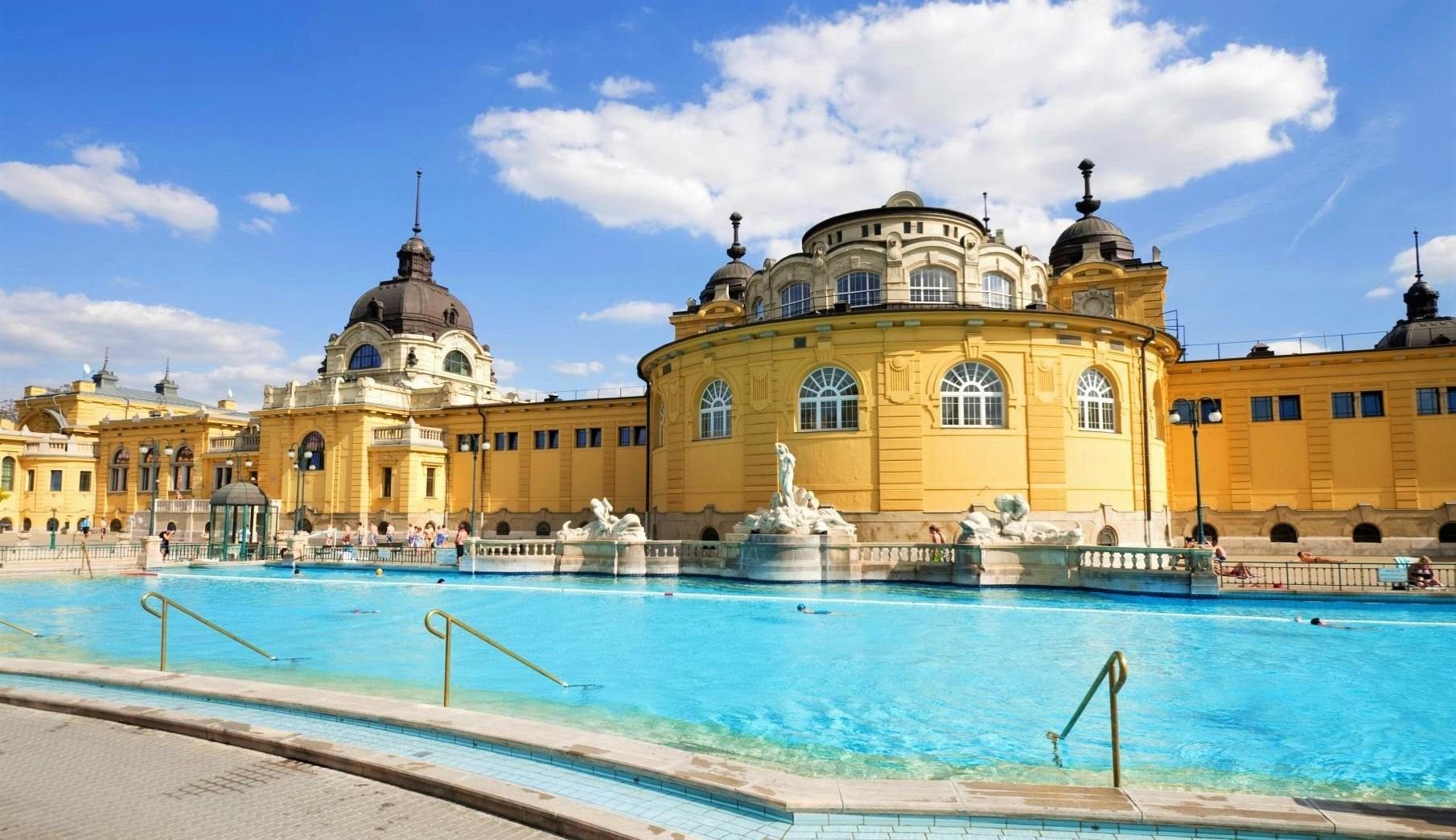 Reviews Széchenyi thermal bath
"Bon rapport-qualité prix!"
"We saved a ton and got to see so much stuff. Highly recommended!"
"Cabine pulite , acqua a temperatura fantastica !"