United Arab Emirates
Things to do in Dubai Desert
If the hectic steel and neon of Dubai represent its modern heart, the desert is its ancient soul. Those who choose to take a break from the opulent city will be rewarded by the dramatic landscape and quiet beauty that lies just outside its borders.
A sea of sand dunes, the austere rocky plains of the Western Hajar Mountains, the emerald green Hatta lake...The landscape is as varied as it is vast. The Dubai Desert Conservation Reservation, the country's first national park, also houses an immense variety of plant species, birds, mammals and reptiles, giving you the opportunity to see rare beauties such as the Sand Gazelle and Arabian Oryx.
The wonders of the desert can be experienced in any number of ways. Ride the 'waves' on a quad or a 4x4. Get to know local Bedouins. Meet your camel and see what it's like to travel on the 'ship of the desert' as traders have for centuries. And don't forget to take in at least one glorious sunset.
Our recommendations in Dubai Desert
How to get there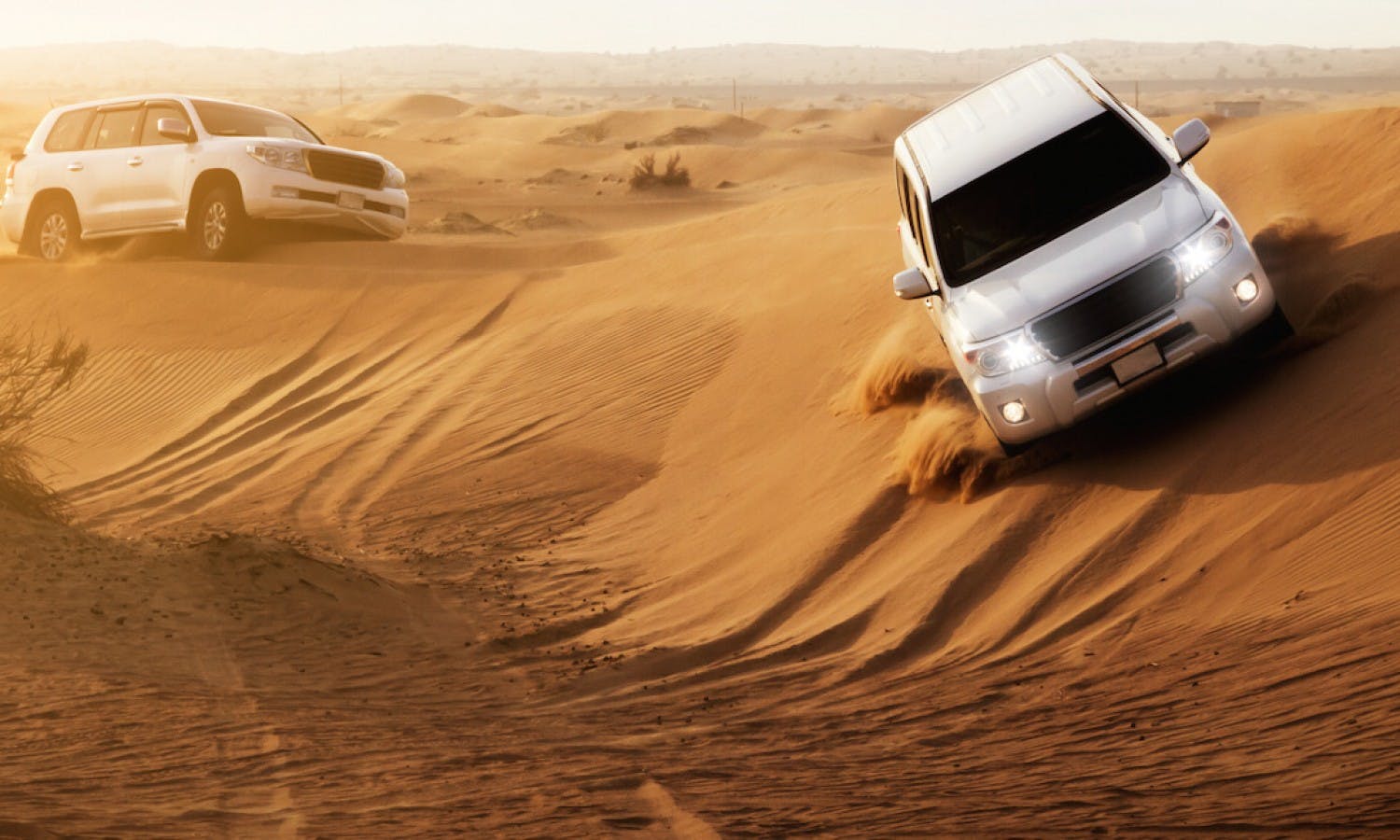 Dubai Desert
Dubai
United Arab Emirates
Reviews Dubai Desert
"Food was good. Camel ride too short - went around a courtyard for 3 mins- only 2 camels between 50 tourists. The henna tattoo woman painted a scruffy mehndi tattoo and told me to pay her . Was not free. she demanded 50 diram from daughter. You conned us. Was bitten by ants that were scurrying on carpets. Men kept taking photos of girls without first asking permission - hated that. Car on dunes made us all feel ill as it lasted too long - was not fun. desert safari just silly car ride on sand"
"Wasn't quite what we expected. Was a long drive (approx 1hr) from our hotel and first stop was to a pretty run down place where you could pay extra to do quad biking. It was ridiculously hot and didn't feel like a safe environment. We weren't the only people to think this. We were there approx half hour then went to the Desert Nature Reserve where after a short drive into the desert the dune bashing began. No one in the jeep enjoyed it as it seemed we had an extreme experience. Apparently the driver is known for his fast driving & thrill seeking and it was too much! Our Daughter had a panic attack as she was so scared! We had to tell him to stop. He was a nice enough guy & very informative with all his information but perhaps he should ask people first how hard & fast they would like to go. You can take photos on top of the dunes before walking down into the camp but it was far too hot, unbearable. As for the desert camp the people are friendly but very pushy with trying to sell you things. The head scarves they put you in upon arrival are not free!!! Sand art & photos are also pushed on you for purchase. It's crazy as huge air conditioning units (don't think they were on) are dotted around along with computers to view the photos & they even accept card machine payments all in the middle of the desert. We couldn't eat the food due to feeling sick from the dune bashing & the extreme heat. 105F!!! Of course you would expect it to be hot but it even caught me by surprise as to how hot. Each to their own but we wouldn't recommend this tour."
"My husband and I had a great experience, the quad biking was very enjoyable, along with the sand boarding and camel ride. Would definitely recommend!"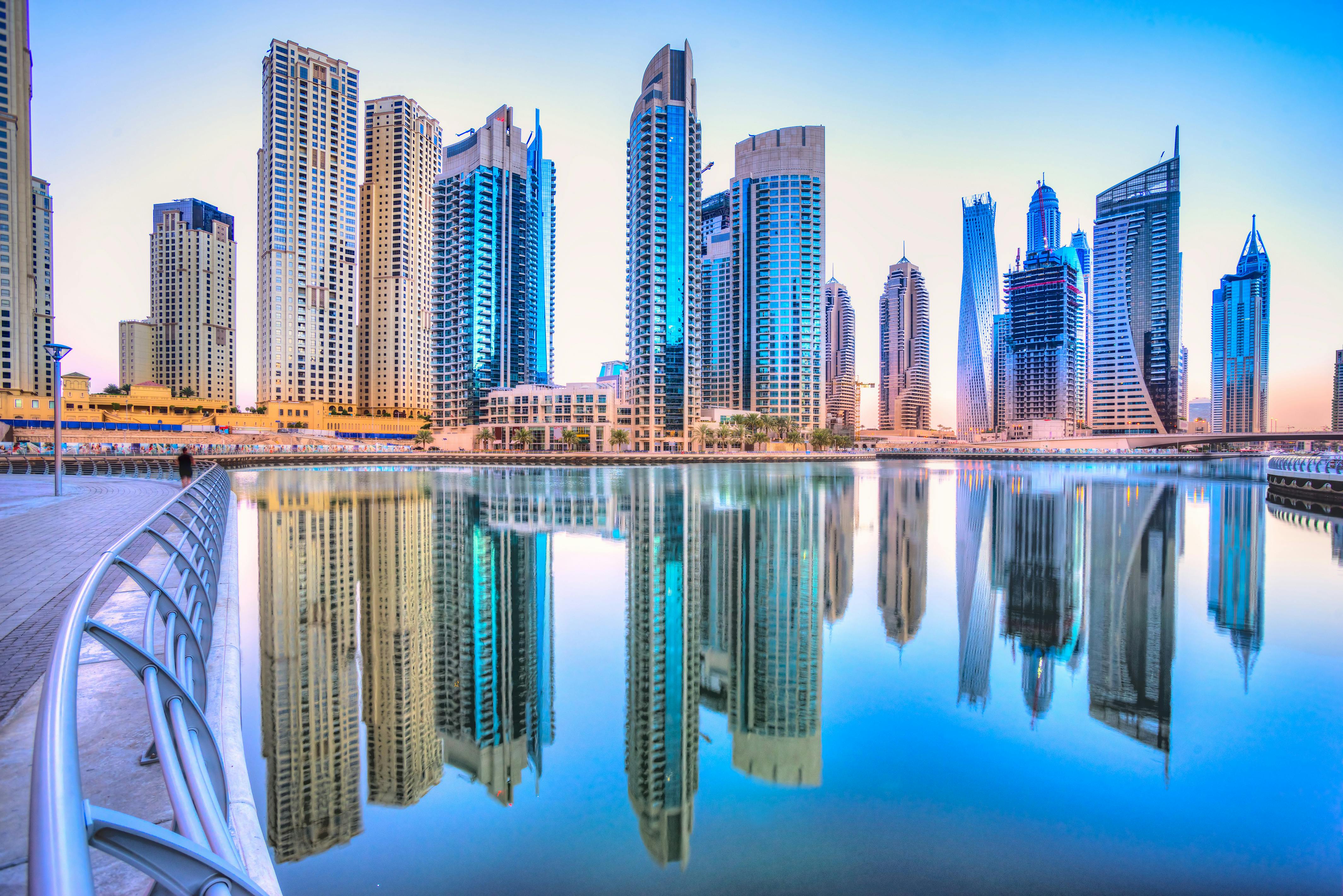 Dubai
United Arab Emirates