Italy
Things to do in Boboli Gardens
The Boboli Gardens can be considered an open-air museum hosting a great collection of sculptures, dating back to the 16th and the 18th centuries, with some Roman antiquities. The Gardens - some of the first and most famous 16th-century Italian gardens - were designed as soon as the Medici grand dukes of Tuscany bought the Pitti Palace in 1550, on the spectacular setting of Boboli hill, just behind the Palace.
The architect Giorgio Vasari gave his contributions in planning and laying out the grottos, while Buontalenti completed the magnificent Large Grotto, decorated internally and externally with stalactites, statues and vegetation.
The Boboli Gardens incorporate wide gravel paths, lavish statues and fountains, a proliferation of detail, grottos, nymphaeums and garden temples. The Gardens also host the amphitheater, the Ancient Egyptian obelisk, the beautiful Fountain of Neptune and, last but not least, the Porcelain Museum.
Visting Information
The Boboli Gardens can be visited all year round with some restrictions. In fact, the area is closed on the first and last Monday of each month, on January 1st and on December 25th.
With the entrance tickets for the gardens only, you will also have access to visit the Garden of Villa Bardini.
The residents of Florence have free access to the Gardens
Accessibility
Due to the gravel paths of the garden, with steep slopes at some points, it is preferred that people with reduced mobility visit the park with an escort. The most convenient entrances are Piazza Pitti, near the bookshop, and Piazzale di Porta Romana.
Unfortunately, the Porcelain Museum is not accessible to people with reduced mobility.
Opening Times
The garden opens every day at 8:45am.
The closing time in November, December, January and February is at 4:30 pm.
In March and October, the gates close at 5:30 p.m. - during standard time.
April, May, September, October and March (during daylight saving time) the closure is at 6:15 pm.
In high season - June, July and August, the garden is open until 6:30 pm.
Last admission is one hour before closing.
Our recommendations in Boboli Gardens
How to get there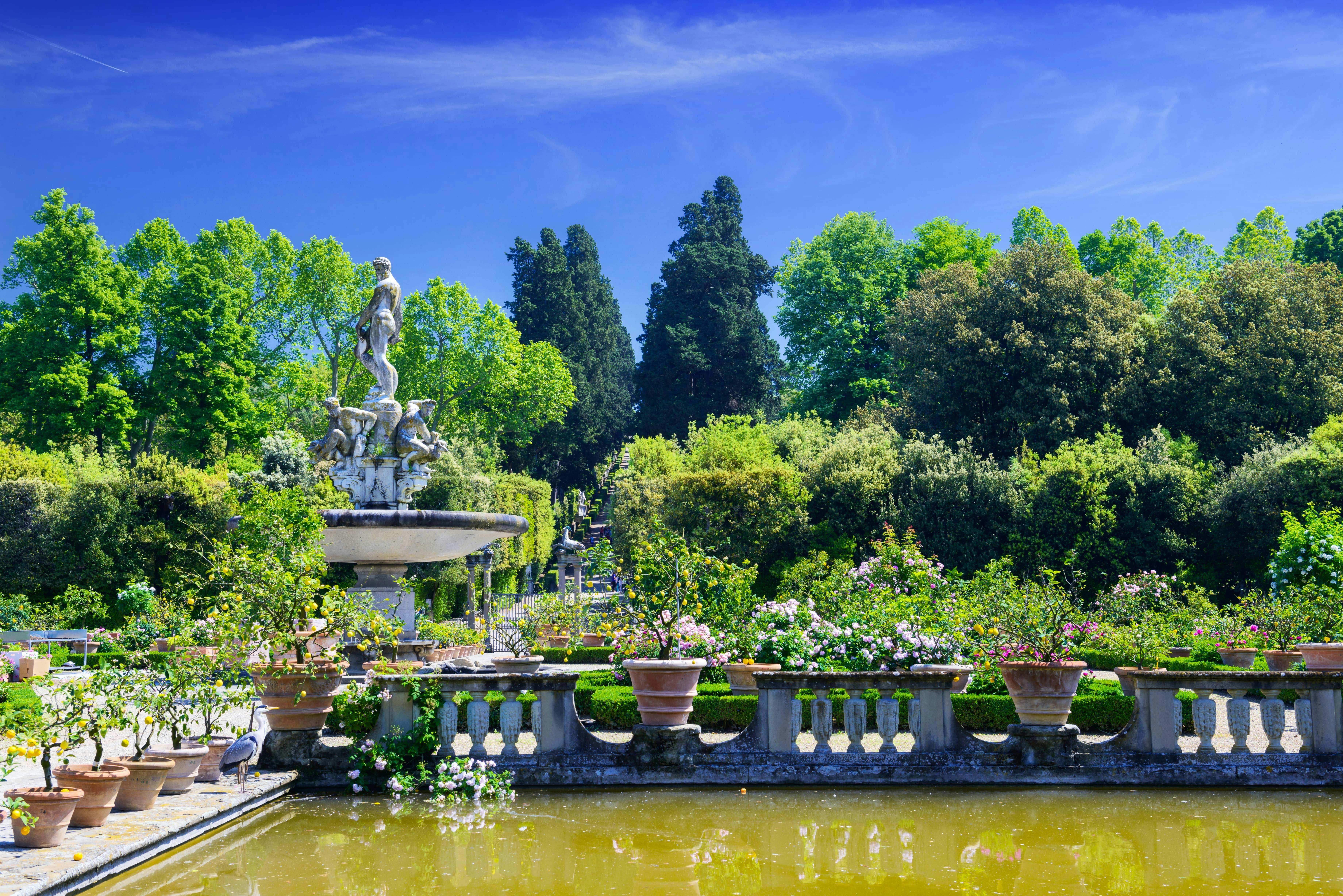 Reviews Boboli Gardens
"It was nice booking the activity with you."