Poland
Things to do in Wawel Castle
Wawel Castle in Krakow is the ancient heart of Poland, a multifaceted art museum and a patchwork of nearly all European architectonical styles. The castle is located upon Wawel Hill, overlooking the Vistula river and has been for many centuries the residence of the Polish royal family.
One of the first UNESCO world heritage sites, the castle consists of a number of different structures from different periods and includes architectural styles from medieval, renaissance and baroque periods. The castle was originally built in the eleventh century, the remains of which can be located in the northern wing of the present-day castle. In the fourteenth century, the castle was considerably extended and renovated, which then continued throughout the years.
The grounds and gardens surrounding the castle are interesting to explore and offer beautiful views over the Vistula River. Visitors to the castle can enjoy access to the former state rooms and private royal apartments, which include some of the original interior design. The art museum encompasses various permanent art exhibitions that range from Oriental art to paintings (including Italian Renaissance), prints, tapestry, sculptures, porcelain, arms and more. Visit the Dragon's Den, a legendary cave full of murky caverns in the western slope of Wawel Hill or climb the Sandomierska Tower and enjoy the stunning views over Krakow and the surrounding countryside.
The Wawel Cathedral is also within the grounds and is the burial and crowning site of many Polish monarchs. Entrance into the Cathedral is separate and offers richly decorated interiors and beautiful works of art and relics.
The castle is easily accessible by foot from the city centre or public transport options are also available. A must-see for anyone visiting Krakow, the Wawel Castle is beautifully preserved and represents the most important historic and cultural place in the country.
Our recommendations in Wawel Castle
How to get there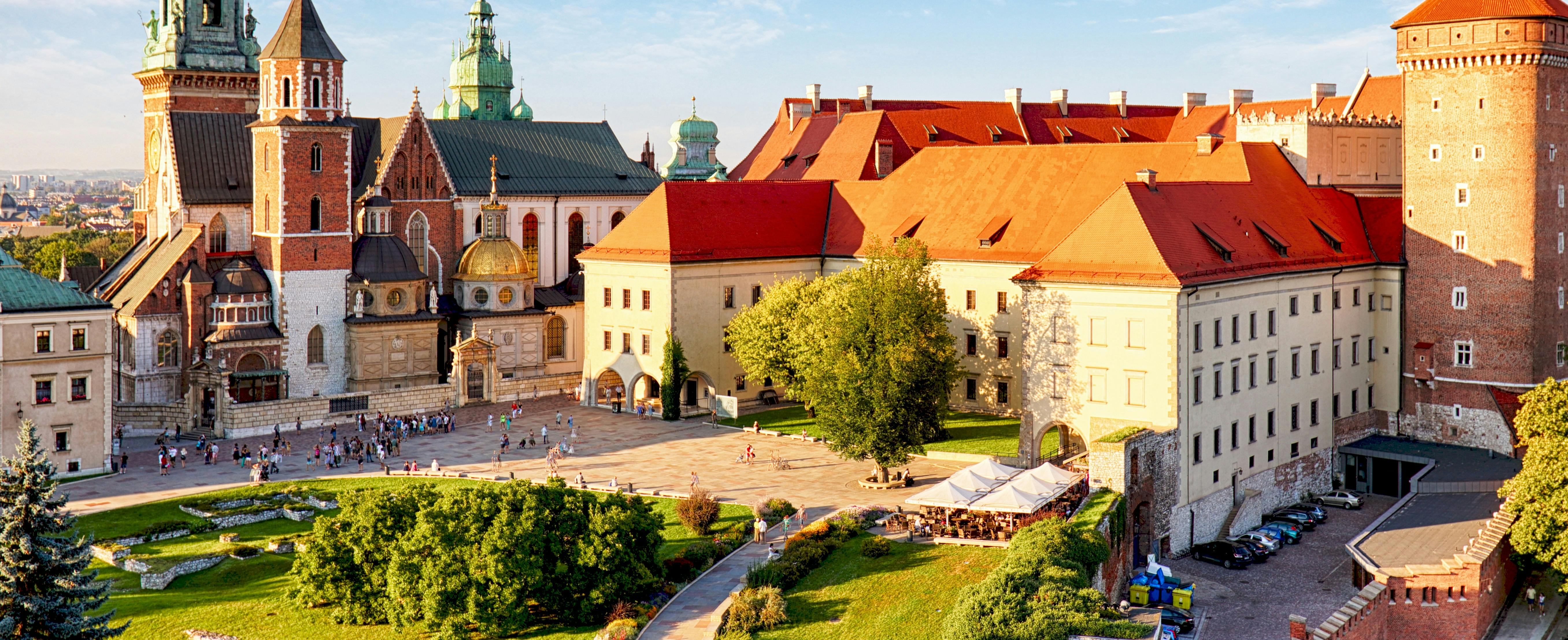 Reviews Wawel Castle
"With this card you can get free transportation for 2 days and visit a wide variety of museums and attractions!. I Visited Schindler List Fabric, awesome experience."
"Muy buena experiencia, si no quieres contratar un guía, está es la mejor manera, realmente te vas pagando en cada monumento, calle, etc y te explican toda la historia. La verdad que nos gustó mucho la experiencia y la repetiremos sin duda.Gracias"
"Dodatkowo udało się zwiedzić Katedrę i Muzeum Archidiecezjalne.Włocznia Św Maurecego (ponad 1000 lat) robi wrażenie!"
"Argomenti spiegati e trattati molto bene e con l'aiuto delle immagini riprodotte sul registratore ci si orienta molto facilmente tra le strade, chiese e monumenti da osservare durante la riproduzione."