Spain
Things to do in Royal Palace of Madrid
The Royal Palace of Madrid has a long history as the home of the Spanish Royal Family. Carlos III was the first to establish his residence there and even today it is still the official residence of the Spanish Royal family. Although the family reside in the Zarzuela Palace (Palacio de la Zarzuela), the palace is still used for receptions, ceremonies and official events.
Built on the remains of a fortress destroyed in a fire on Christmas Eve 1734, the construction of the Royal Palace began in 1738 and ended in 1764. When Felipe V, first of the Bourbon kings, originally conceived the royal palace he dreamed of a place that would surpass anything of its kind in Europe. While it fell somewhat short of the mark (he died before the plan was fully realised), the resulting palace is still a Baroque beauty of epic proportions. It was Carlos III (known as the Mayor of Madrid) who became the first monarch to occupy the building.
The palace, inspired by sketches made by Bernini for the construction of the Louvre in Paris, is built in the form of a square and looks out over a large courtyard. With more than 3,000 rooms, visiting the largest royal palace in Europe is an experience. The decoration of the palace's rooms and their layout has gradually changed over the years as the building has been adapted to suit the needs of its residents.
Highlights include the velvet-walled Salón del Trono (Throne Room), the Salón de Gasparini (Gasparini Room) with inlaid floors and a 2-ton chandelier, the sumptuous banquet room, royal armoury, and pharmacy filled with medicine jars and curiosities. The building is surrounded by elaborate gardens, including the Capo del Moro gardens and the Sabatini gardens.
The building can be visited nearly all year round, and only closes during official acts and festivities. Don't miss the changing of the guard of the Royal Palace, which takes place every Wednesday and Saturday. Times for the changing of the guard vary depending on the time of year so please check ahead of your visit.
Our recommendations in Royal Palace of Madrid
How to get there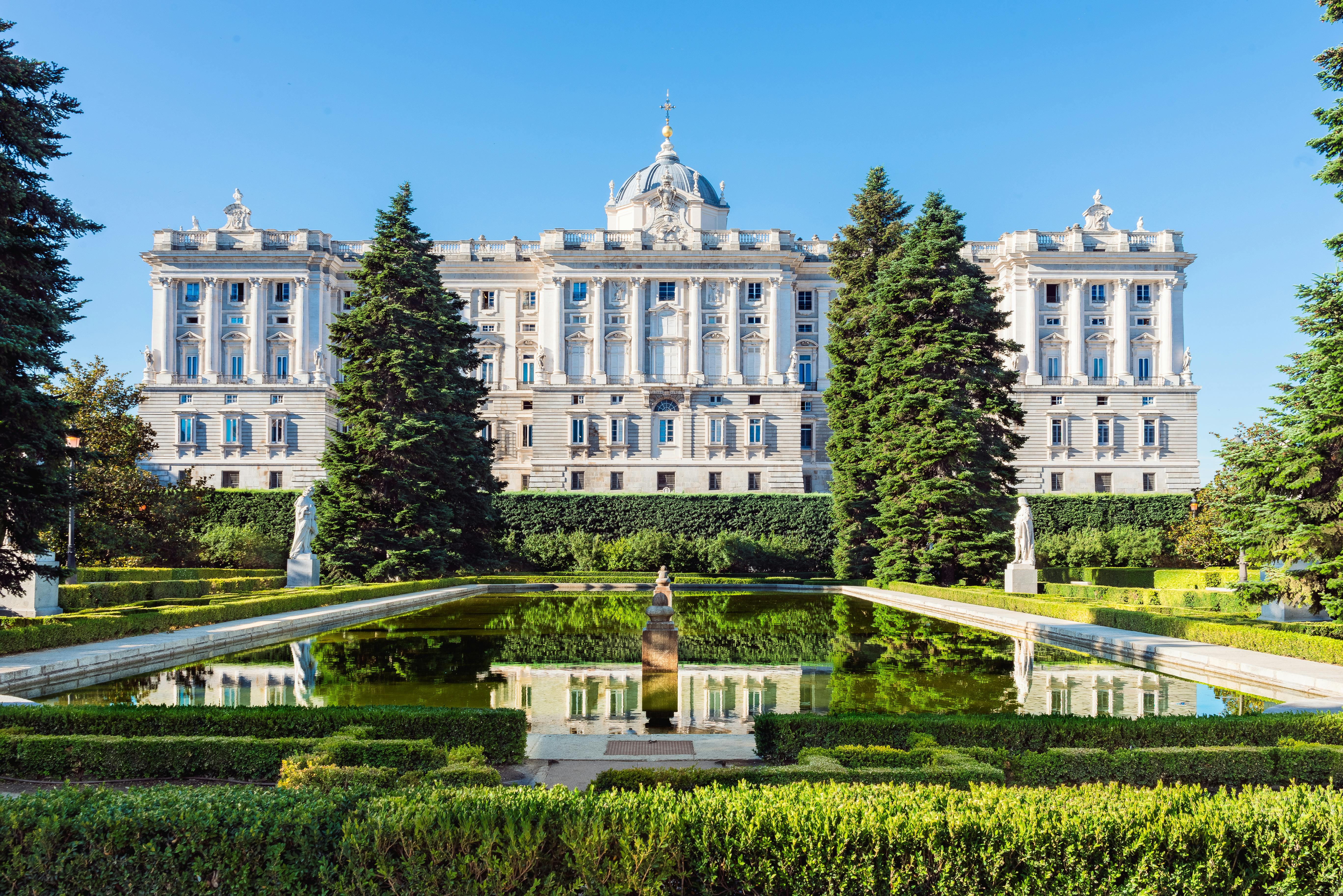 Reviews Royal Palace of Madrid
"Siamo entrati subito saltando la fila"
"Tour guide was excellent. She did a great job. We really enjoyed the visit."