France
Things to do in Eiffel Tower
The Eiffel Tower was built in 1889 to commemorate the centenary of the French Revolution. Over 100 hundred artists submitted plans, but the contract went to civil engineer Gustav Eiffel, who had already designed the structure for the Statue of Liberty.
The Eiffel Tower was initially painted a reddish-brown but its colour changed. By 1899 it was bright yellow, then yellow-brown, chestnut brown and finally the unique "Eiffel Tower Brown" created in 1968. It takes 60 tons of paint to refresh the tower every seven years and it's painted in three progressively lighter shades the higher it goes (to modify its silhouette).
Now a symbol of Paris, the Eiffel Tower was hated by artists when it first rose. Three-hundred of them signed a manifesto condemning the structure as "useless and monstrous" and the writer Guy de Maupassant ate at the tower's restaurant only because it was the one place in Paris he couldn't see it on the skyline.
Until 1930, the Eiffel Tower was the world's tallest structure at 986ft (300m). New York's Chrysler Building exceeded it with 1046ft (318m)
Opening hours
The Eiffel Tower is open 365 days.
9.00am-12.00am mid-June to early September
9.30am-11.00 pm the rest of the year
Extended hours to midnight on Easter weekend and during the spring holidays
About the Tower
The new first level: Enjoy a whole new experience of the view (if you dare) with a transparent floor and glass balustrades. At 57m (187ft) from the ground, you'll feel you're stepping into air, but don't worry – it's all completely safe! There's a non-slip treatment to avoid accidents but without any loss of transparency out in the central space.
The second level: Use the panoramic maps and silhouette diagrams provided to identify your position in Paris and in the world. How high are you exactly? A height gauge here allows you read your precise altitude for a very specific postcard message. And if the view inspires (or terrifies) you, enjoy a glass of bubbly at the champagne bar.
The summit: For the most spectacular experience, take a glass lift to the top for a truly panoramic view. At 180m (590ft) above the city, you'll see Paris as the birds do. And if it's raining? There are two levels: covered and open, so you'll always have a comfortable view. Up here, you'll also discover Gustave Eiffel's personal office, which has been restored to its original condition. Meet Gustave himself, joined by his daughter Claire and inventor Thomas Edison – all of them recreated with lifelike veracity in wax.
Address
Champ de Mars, 5 Avenue Anatole France, 75007 Paris, France
Getting there
By Metro

Line 6: metro station "Bir-Hakeim". Take this surface line for a view of the Tower as you approach the station
Line 9: "Trocadéro" station

By RER

Line C: "Champs de Mars - Tour Eiffel" station

By Bus

Bus 82, stops: "Tour Eiffel" or "Champ de Mars"
Bus 42, stop: "Tour Eiffel"
Bus 87, stop: "Champ de Mars"
Bus 69, stop: "Champ de Mars"
Our recommendations in Eiffel Tower
How to get there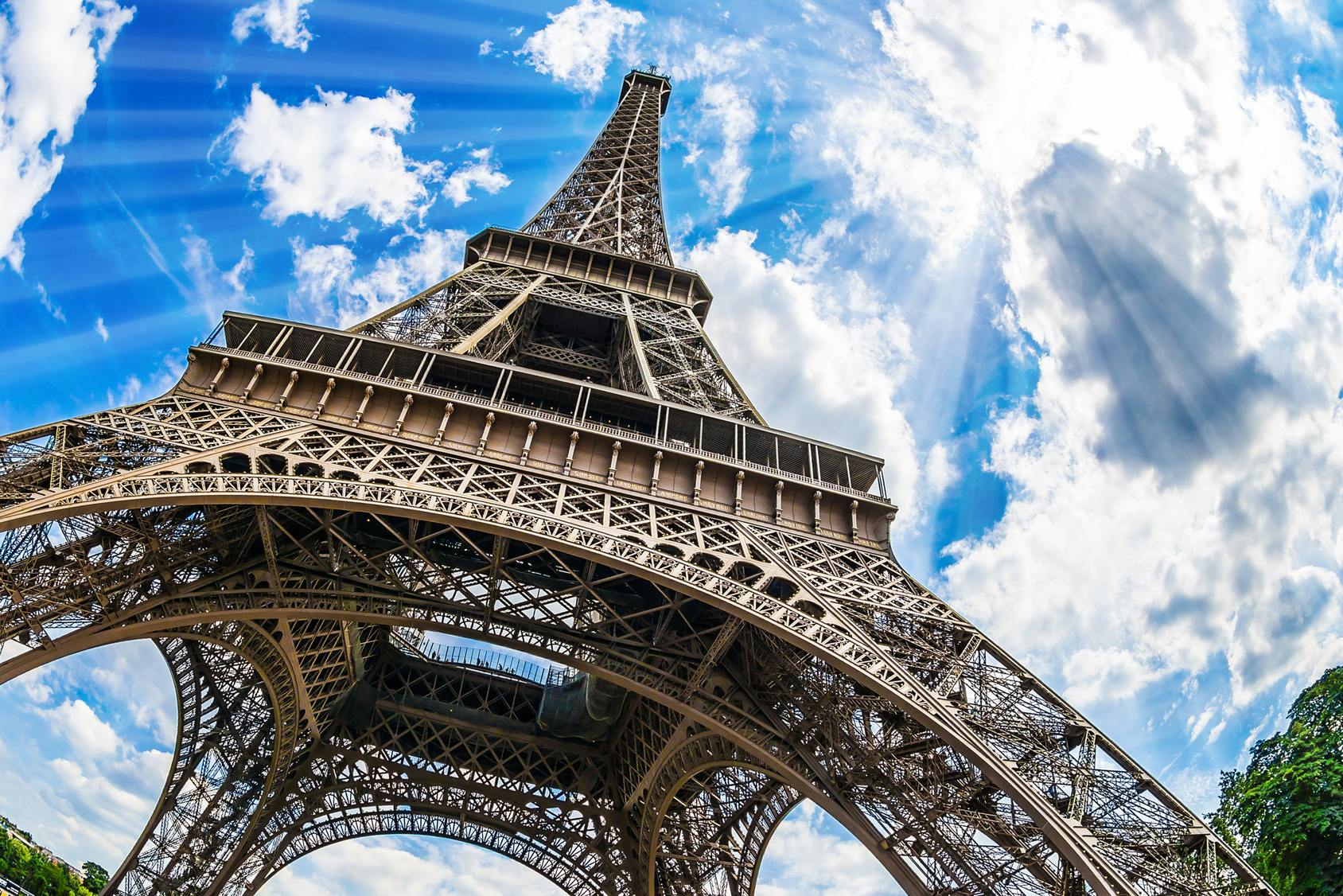 Reviews Eiffel Tower
"To start with we were left outside the tower. Luckily an Eiffel tower worker got us in. We then found our group while in the queue. When we got in the tower we were left to climb the stairs at our own pace. When we got to level 1 we couldn't find our group or tour guide. So we done the tower on our own. We paid for a guided tour which we didn't receive. So hopefully we will be reinbursed the cost you charge for the tour."