France
Things to do in Orsay Museum
The collections of the Musée d'Orsay are situated in an ex-railway station that's an architectural delight in its own right. Built for Paris's 1900 Universal Exhibition, the station had to blend artfully into an area that is also home to the Louvre and the Palais de la Légion d'honneur. For this reason, its architect chose to clad the metal structure with fine masonry.
The new station was very modern in its time, introducing lifts for luggage, elevators for passengers, underground rail tracks and a hotel. Problems started in 1939 when trains became too long to fit the platforms and the station began to serve only suburban passengers. By 1973, the hotel was receiving fewer guests and closed.

For some time, there were discussions about demolishing the station and constructing a new hotel, but the building seemed an ideal site for a museum and was protected as a national monument in 1978. The new Musée D'Orsay opened in 1986 and retained many of the original architectural features, particular the glass ceilings and huge clock face.
Opening times
9.30am-6.00pm daily, except Mondays (last entry 5.00pm)
Late night on Thursdays until 9.45pm (last entry 9.00pm)
CLOSED on Mondays, on 1 May and 25 December
About the museum
France's national collection contains paintings, photography and sculpture from 1848 to 1914. The museum is especially well known for its Impressionist and post-Impressionist works by such artists as Monet, Manet, Degas, Renoir, Cézanne, Seurat, Sisley, Gauguin, and Van Gogh.
Less well known – but definitely worth your attention – is the large collection of stone and bronze sculpture, much of which was commissioned by wealthy people in the nineteenth century. The most famous of these are probably by sculptors Rodin and Degas.
People also often overlook the photography collections, which were among the first in France. Here, you'll be able to follow the development of this art form from its earliest days and see over 45,000 photographs on display by artists such as Pierre Bonnard and Edgar Degas.
Address
Musée d'Orsay, 1, rue de la Légion d'Honneur, 75007 Paris
Getting there
By train:
RER line C to Musée d'Orsay
By Metro:
Line 12, to Solférino
By bus:
24, 63, 68, 69, 73, 83, 84, 94
By taxi:
Taxi stand at quai Anatole-France
Disabled parking:
2 places at 1 Place Montherlant
1 place at 5 rue de Bellechasse
1 place at 48 rue de Lille
1 place at 77 rue de Lille
1 place at 81 rue de Lille
3 places at 8 rue de Solferino
1 place opposite 7 rue de Poitiers
3 places at 1 rue de Villersexel
1 place at 13 rue du Bac
3 places at 96 rue de l'Universite
Our recommendations in Orsay Museum
How to get there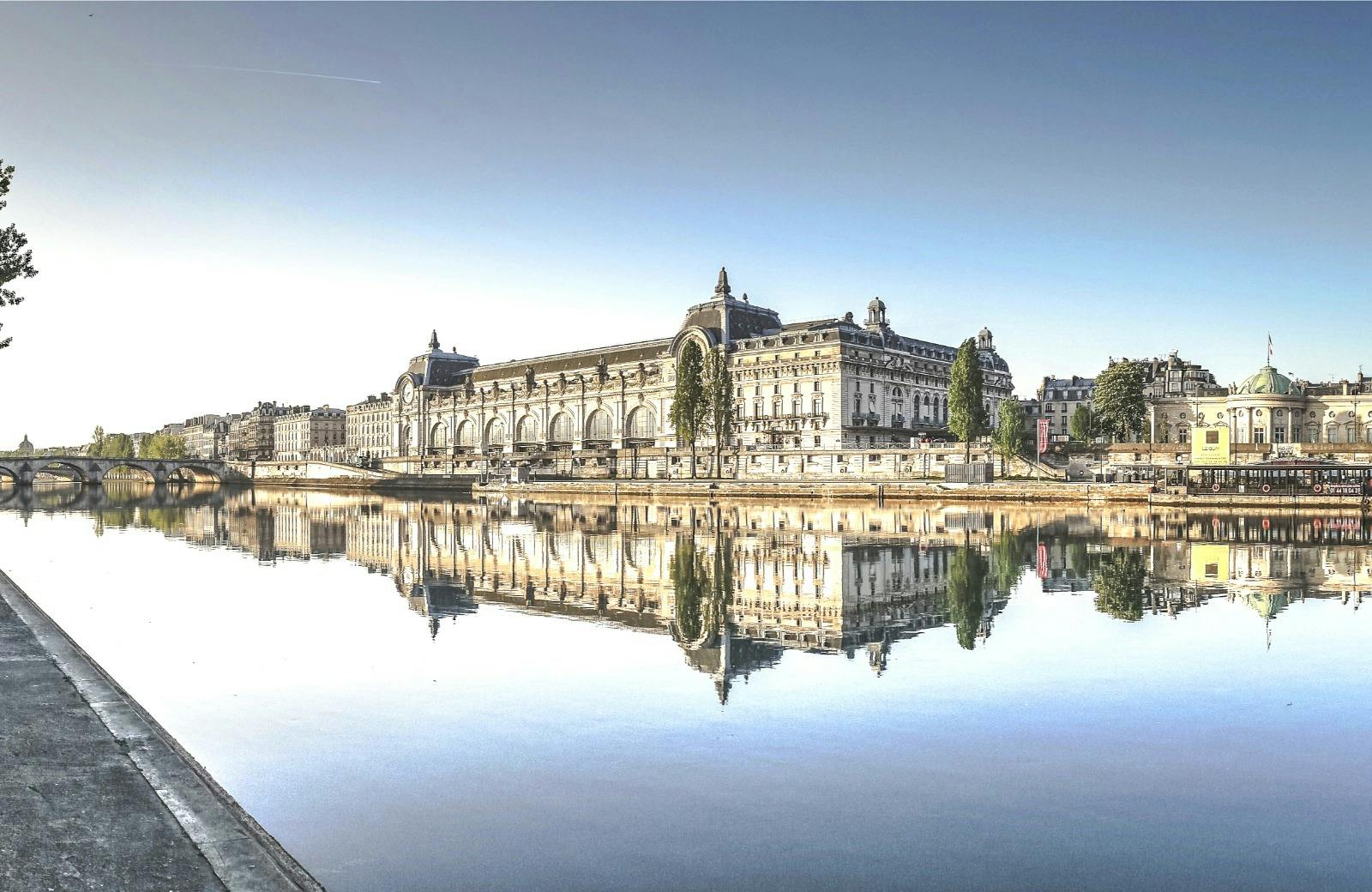 Reviews Orsay Museum
Gayle Steinfeld, 31 Dec 2015
"Best idea ever. I saved so much time by avoiding the lines"
"Wonderful art in beautiful surroundings. The collection as been re-hung since we were last here."