Stuttgart Palace Square tours and tickets
Palace Square cannot be missed when visiting Stuttgart. It is the heart of the city and a place to relax, listen to an open-air concert or marvel at t...
In the top 5 attractions for Stuttgart
Find experiences for these dates:
Stuttgart private walking tour
Discover the beautiful city of Stuttgart during a private walking tour to the highlights while you hear interesting facts about the history.
en, it, fr, es, ar, de, pt, ru, +1  zh
en, it, fr, es, ar, +4  de, pt, ru, zh
en, it, fr, es, ar, de, pt, ru, +1  zh
en, it, fr, es, ar, +4  de, pt, ru, zh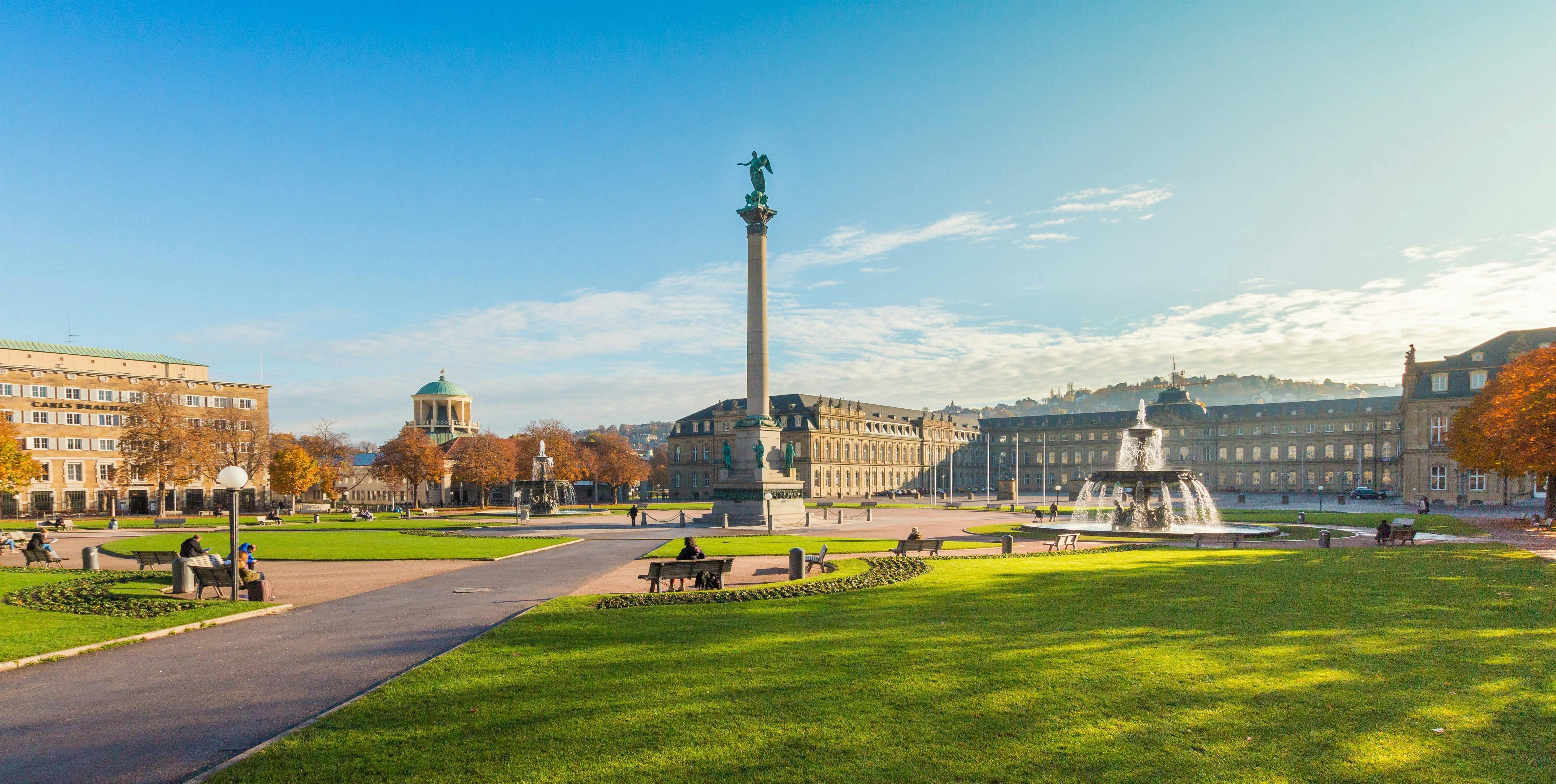 The inside story
Read more
How to get there
Stuttgart Palace Square
Schloßplatz, 70173 Stuttgart
Stuttgart