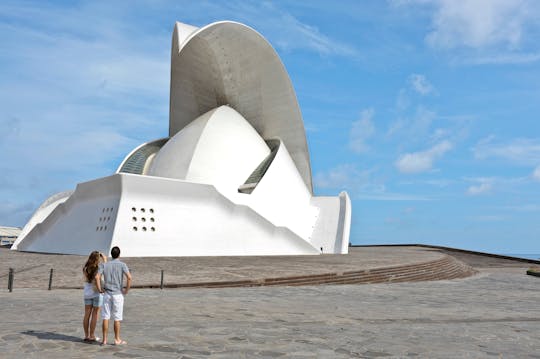 For a real feel of any island, you have to visit its capital. Get to know Tenerife like a local with this STEP walking tour of Santa Cruz. Understand her history and traditions as you visit top cultural sites, including the futuristic-looking auditorium, the lively central market and the colourful carnival museum.It all starts with a visit to the space age-style Auditorio de Tenerife – a huge waterfront auditorium that looks like a cross between a Spartan battle helmet and an eagle's talon. It's the city's architectural gem, and you'll get an exclusive peek inside the symphony orchestra concert hall.The heaving Nuestra Señora de Africa market is next. Enter through the salmon pink arches, and you can stock up and snack on local treats and fresh produce. Finally, it's on to Casa del Carnaval – a museum that celebrates the huge parade which transforms the city into one vast party every February. Feel like you're part of the fiesta as you admire the colourful floats and the costume of the reigning carnival queen.
Duration
from 2 hours to 4 hours
Heritage, local products and a pre-historic forest combine to make this a hiking tour to remember. First up, you'll visit the beautiful city of La Laguna in northern Tenerife. It's historic old town a UNESCO World Heritage Site. Browse the farmers' market before enjoying a moderate hike to Las Mercedes, an ancient laurel forest in Anaga Rural Park.
Duration
from 2 hours to 4 hours
Popular experiences in Tenerife