Spain
Things to do in Siam Park
Encompassing a massive 46 acres of land, Siam Park is the largest waterpark in Europe. Located in the south of Tenerife in Costa Adeje, the park is one of the biggest attractions in the Canary Islands, drawing over 850,000 visitors per year since its opening in 2008.
The Thai-inspired water park holds many world records, including the unmissable world's largest man-made wave pool, which reaches heights of 11ft! The park also has the world's largest Thai building outside of Asia and is the world's first waterpark with an environmental commitment to conserve the island's water.
Whether you're a full-blown adrenaline junkie or prefer to take things a little slower with the little ones in the family, Siam Park guarantees a fun-filled day for all ages!
Slide down the vertical Tower of Power from 91ft high passing through a shark-filled aquarium, float down the world's longest lazy river or feel like Indiana Jones on the Mekong Rapids ride. Thrill seekers will also love the Dragon ride, a funnel shaped four-seater raft slide, which is the only one of its kind in Europe.
If you prefer a more relaxed approach, indulge in a private Thai inspired cabana, or sunbathe on Siam Beach, the park's natural sandy beach. Any little ones in your group will have a great time on the Bodhi Trail, a fun tour in the treetops, or visit the Lost City, the children's area with water slides suitable for children.
From November 1 to April 30 (winter period) the park is open from 10:00am until 17:00pm. In the summer period, from May 1 to October 31, Siam Park operates from 10:00am until 18:00

Book your ticket online and let the adventure begin!
Our recommendations in Siam Park
How to get there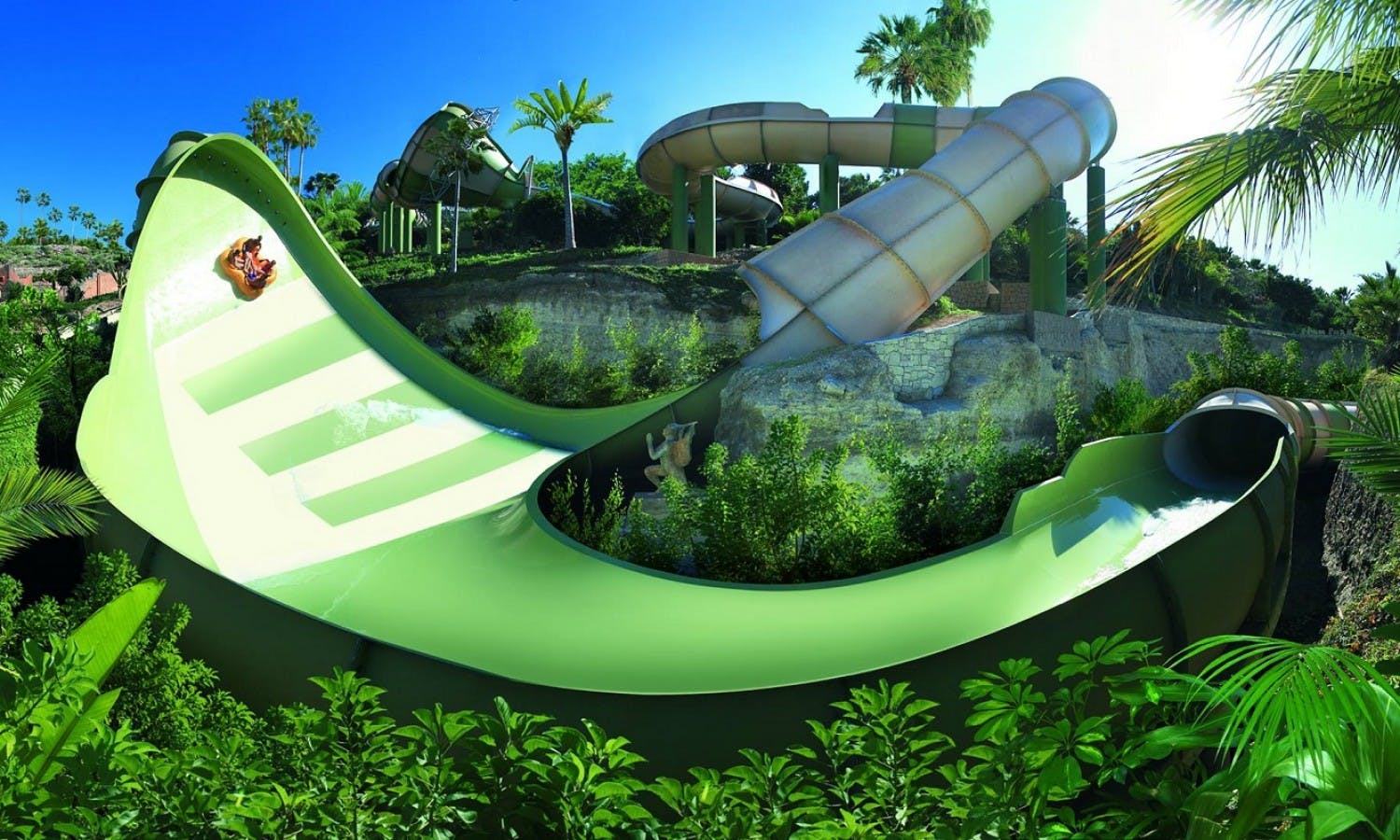 Reviews Siam Park
"The food offering included in premium is not available in all food outlets and not for everything you order e.g. crisis & choc, we ordered food to be told we couldn't use voucher then couldn't cancel food order, not very clear! Also you still have to pay a €15 per towel deposit for towels."
"The water park was so busy you couldn't move, very hard to keep your eye on your children in the wave pool and also the lazy River as you can quickly get separated quickly as there are so many people. Only used it once as just felt too much anxiety within the park."