Spain
Teide, or Mount Teide, is a volcano located on the island of Tenerife in the Canary Islands (Spain). It is the country's highest peak, with an altitude of 3,718 metres above sea level and 7,500 metres above the ocean floor. It is the third highest volcanic structure on the planet, after Mauna Loa and Mauna Kea in Hawaii.
During the European expansion, Teide's towering altitude explained why it was considered the highest mountain in the world, since the Spanish, Portuguese and British sailors used it as a beacon during their navigation through the Atlantic Ocean to the South.
Teide is the most emblematic natural element of the Canary Islands and is visited by millions of people each year. The volcano forms part of the Teide National Park, which was declared a World Heritage site by UNESCO in 2007. A well deserved accolade, as it is the most complete sample of supra-Mediterranean vegetation floor in existence and one of the most amazing volcanic manifestations worldwide.
If you visit the park, don't forget to take the cable car: the base station is 2356 metres above sea level and the highest station is at 3555 metres. Once you reach the top, you will be able to look out at the extraordinary view!
Do not miss the Roques de García, a group of very interesting rock formations, among which is the Roque Cinchado. Astronomy lovers can opt for sunset visits, during which, after watching the sunset, they will learn a lot of interesting facts about the constellations, stars, and planets.
Today, there are many different options to explore Teide: take part in an excursion or a guided tour by private transport, bus or even explore the area on quad bikes.
Our recommendations in Teide
How to get there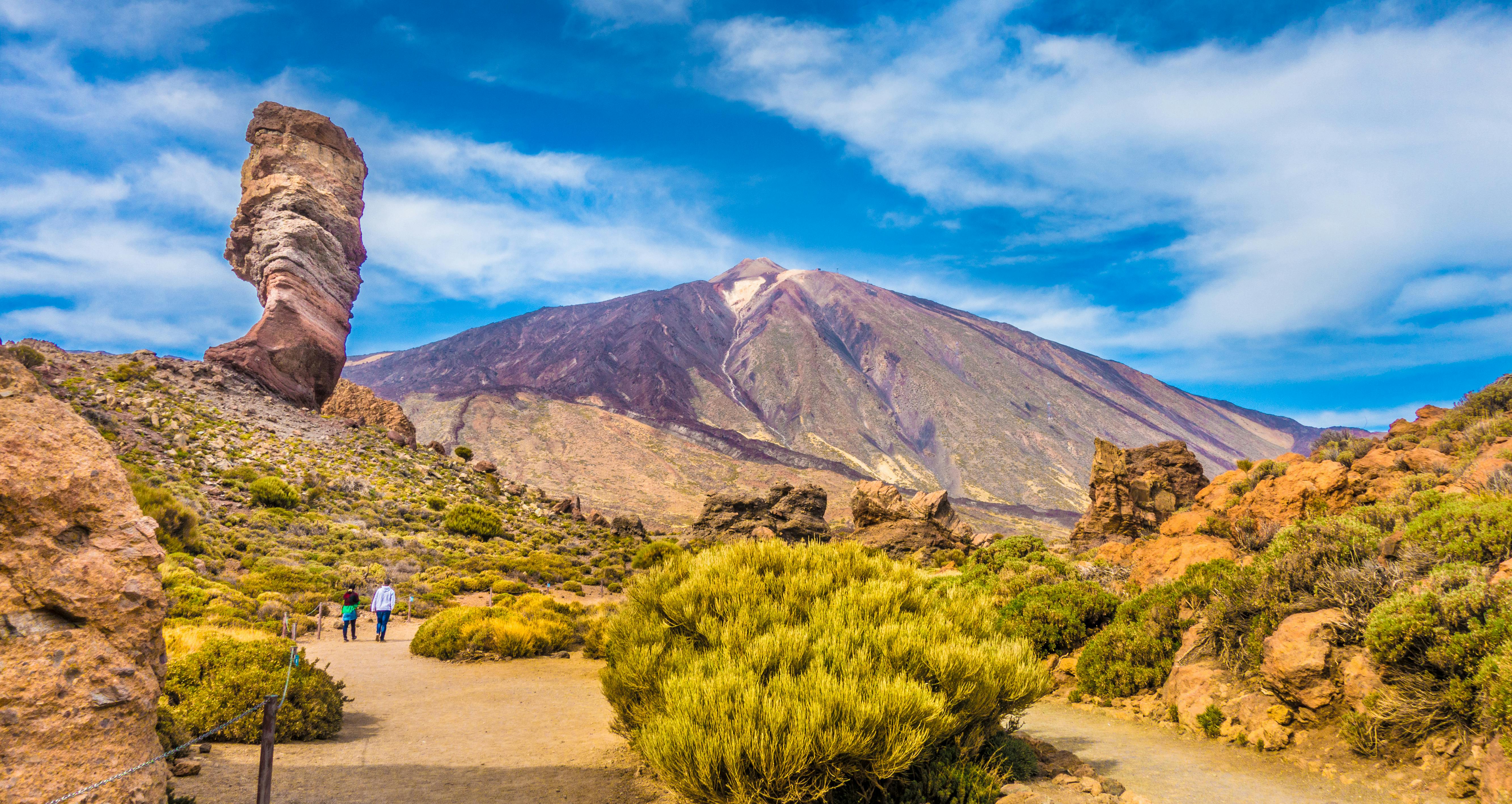 Reviews Teide
"Well to start I had travel sickness, a hour into the journey. When I told lady. She did say what do u like to do go back or carry on . The thing was how would I get back. Taxi ? So I carry on with 3 more stops but when to sat at front of . Of coach this was on the 4th of September.. , I didn't take my sickness tablet. Got on coach at 4 o'clock to get back to my hotel till 1230 off a very long journey. Enjoy with the stars disappointed I didn't see the sunset can't figure out why we didn't. Many"
"Like I previously said: horrible food(told the TUI lady at the hotel and she said she knows about it but still selling it like this!!), no air con on the bus, over 10h trip for 10 min of stargazing, why 3:30 pm pick up I didn't understand. You should advertise as over 10h and I would not pick it. Also I bought it from TUI advertised as TUI holiday but TUI had no involvement in this. Again this is wrong, I would not booked it if I knew it wasn't with TUI. The only good part was the tour guys."