Italy
Things to do in Doge's Palace
Known as Palazzo Ducale in Italian, the history of the Doge's Palace in Venice, a masterpiece of Gothic art, is undoubtedly fascinating. The Doge's Palace was the residence of the Doge, the supreme authority of the Republic of Venice from 697 to 1797. The building of the palace, dating back to 1172, totally changed the original appearance of St Mark's Square, where it stands and has become one of its most famous attractions.
Officially made a museum in 1923, the Doge's Palace has survived fires and floods in its long history, passing from hand to hand between different Doges. The façade, which overlooks the lagoon, is decorated with sculptures dating back to the 14th century. Six rooms of the palace are part of the Museo dell'Opera. They currently display undisputed masterpieces of Venetian sculpture, including the six original capitals and the 14th-century columns of the palace.
Other notable highlights include: the Doge's apartments, which offer a glimpse into the private life of the supreme leader of the Republic of Venice, and the Bridge of Sighs, one of the most famous bridges in Venice, built in 1602, which connects the Doge's Palace to the New Prisons.
The Doge's Palace in Venice is open every day, from 9.00 am to 6.00 pm.
Our recommendations in Doge's Palace
How to get there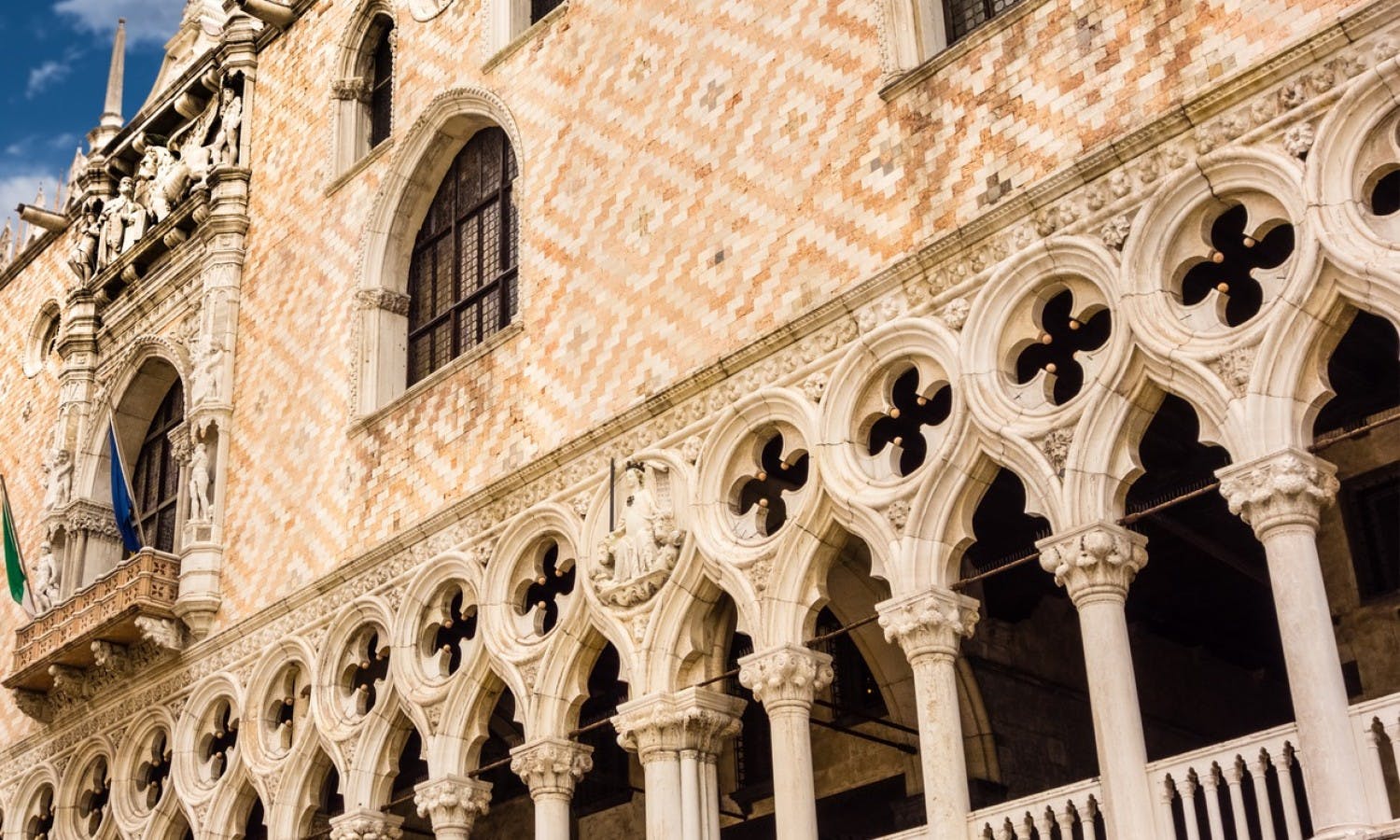 Reviews Doge's Palace
"This app would have been great if it had a Disability feature. Like telling you if there's stairs or where it's wheelchair friendly. Not a big fan!"
"Superb local guide very knowledgable and friendly. Wonderful palace . Will book again . 5Star"
"Not only did we skip the line, but we also had a good tour. The guide had perfect English. Musement is a nice service to book tours"
"Excellent guide, excellent tour!"