Austria
Things to do in Prater Vienna
The Prater, situated in the heart of the city, is Vienna's largest public park and is also home to one of the oldest amusement parks in the world. Popular with locals and tourists alike, the park is somewhere for both fun and relaxation.
Previously used as hunting grounds, the park opened for public enjoyment in 1766 with the establishment of coffee houses and cafés. Now featuring around 250 attractions and with over 60 restaurants and cafés, the Prater is an excellent way to spend a day out and escape the city.
Visit the Wurstelprater amusement park and go on some of the thrilling rides and attractions, featuring go-karts, rollercoasters, ghost trains and carousels. Here, you will also find the famous ferris wheel, one of the most popular attractions in Vienna. A must for anyone visiting for the first time, a ride on the ferris wheel offers wonderful views over the park and city.
Right next to the amusement park area you will find a beautiful green space, known as the Green Prater, which features beautiful avenues, a forest and meadow area. Take a walk in the wide green space, enjoy a picnic, go on a bike tour or travel on the Lilliputbahn Wien, a miniature train, which travels through the park.
Have a meal at one of the parks many restaurants and try out some traditional Viennese cuisine or visit the well-known wax museum, Madame Tussauds. The park also features a chocolate museum, a nightclub, a planetarium, playgrounds and much more!
The Prater is well connected by public transport, the Praterstern station sits at the entrance of the park and is served by subway, railway, bus and tram lines.
Our recommendations in Prater Vienna
How to get there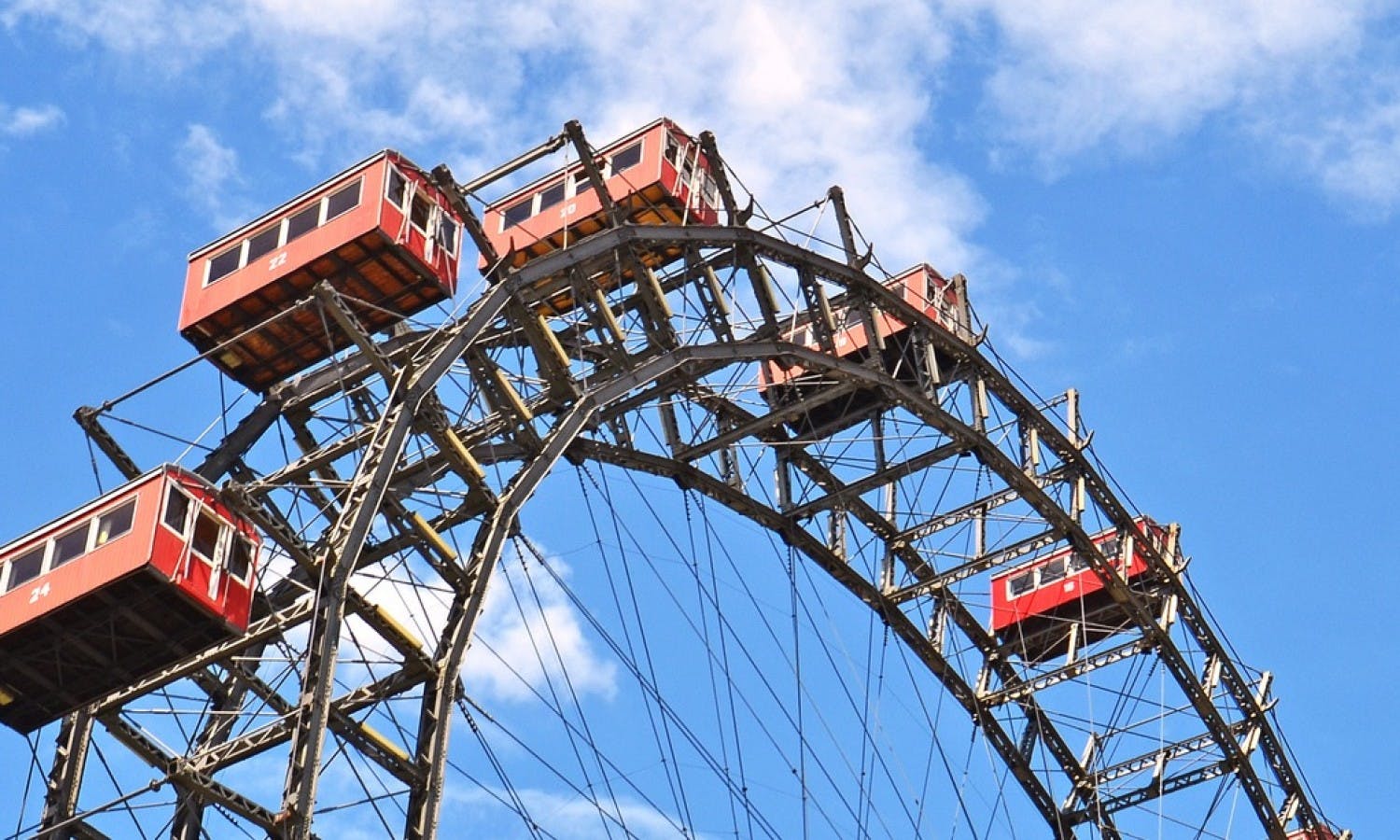 Reviews Prater Vienna
"The wheel is quite small. You can see Vienna from above but don't expect much. It's not compared with London Eye at all."