United Arab Emirates
Things to do in Burj Khalifa
Building the world's tallest skyscraper is never easy, especially when construction is in a desert. The tower faces extremes of wind and temperature due to its height and location, so the architects had to use all of their tricks.
The building is Y-shaped, which allows more window surface but also more stability at its base. Narrowing as it rises, the tower's "wings" begin to spiral upward, reducing mass and creating less wind resistance. It still moves in high winds, but so slowly that residents don't notice.
In the blistering heat, Burj Khalifa responds with shiny aluminum and stainless-steel cladding to reflect the sun. Its special glass is also reflective and stops the heat getting in. Fortunately, the immense height is good for ventilation because the air temperature and humidity at the top is lower than at the bottom. Air-conditioning is therefore "sky-sourced".
The shape of the building is allegedly influenced by the shape of the Hymenocallis flower and also by classic Islamic architecture. Seen from above, or at the base, there are resemblances to the "onion" dome of a mosque.
About Burj Khalifa
Currently the world's tallest building, Dubai's Burj Khalifa stands at 828m (2,716ft) – more than 160 stories. The views across the desert to the Persian Gulf are astounding, especially at dawn or sunset, when the spire's shadow stretches endlessly away.
On entering, you'll experience a multi-media presentation about the remarkable construction process before zooming skyward in some of the world's fastest lifts: 10m (33ft) per second. When you emerge at the 124th floor observation deck, you'll find telescopes to scan the city below. Brave people might step out on to the 360-degree open-air terrace (weather permitting).
If the views make you hungry, that's no problem. The ground floor is home to Armani/Deli, a branded eating experience offering European flavors and stylish décor that demands a selfie.
Address
Burj Khalifa
1 Sheikh Mohammed Bin Rashid Boulevard
Downtown Dubai
Dubai, UAE
Getting there
By car
Park at Fashion Parking Level LG
By Metro
Red line F13 and F16: Burj Khalifa station
Our recommendations in Burj Khalifa
How to get there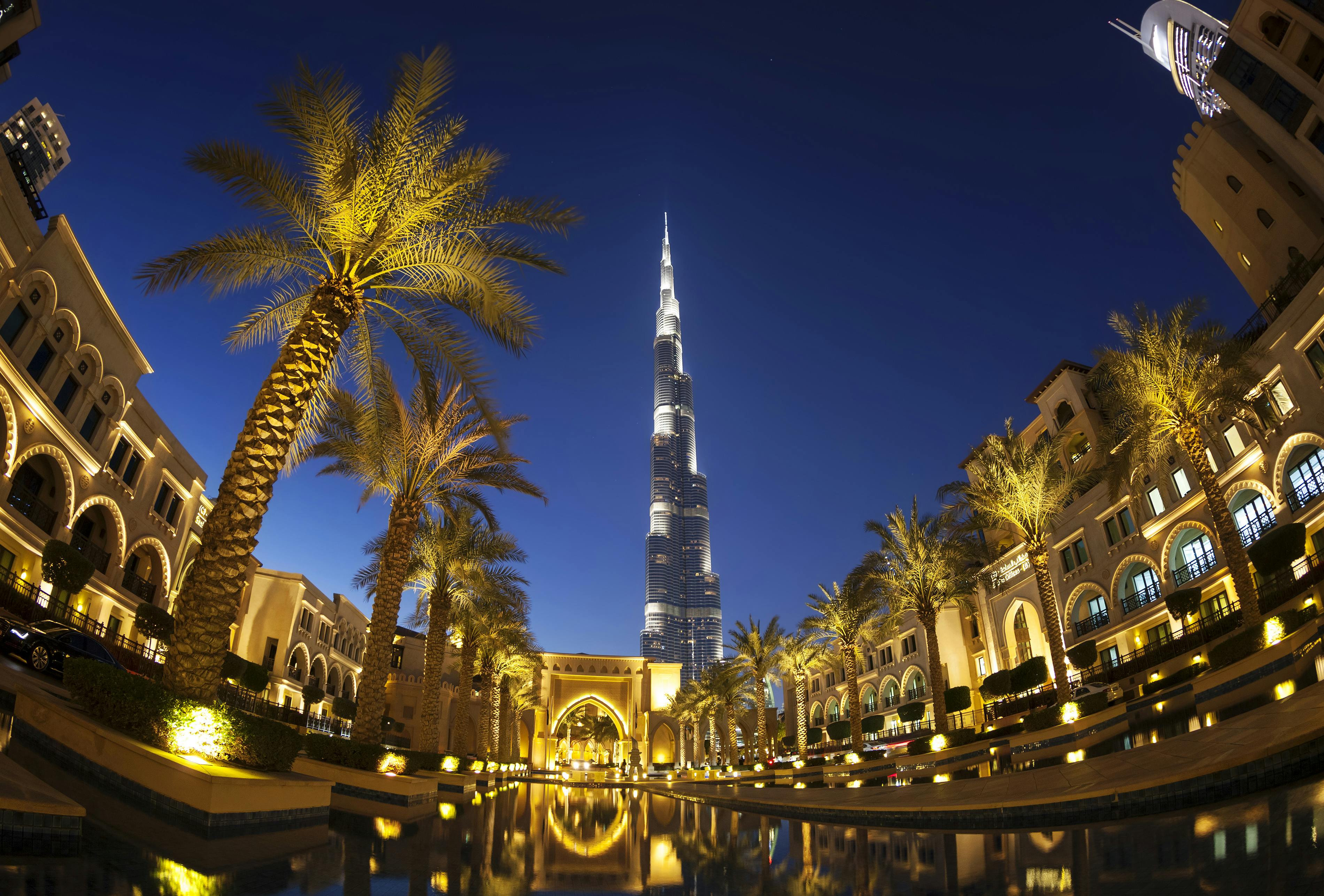 Burj Khalifa
Dubai
United Arab Emirates
Reviews Burj Khalifa
"Its underwhelming even on floor 148. You left alone to view and there is nothing exciting about it. The lift up was sedate I was expecting to feel a whoa bit it was gentle. As a tourist you will have to go as it's the highest building but it's boring. No glass floor to stand on and get the dizzy feeling Why not what a wasted opportunity"
"Too pricey for what it was and not organised properly on and off the boat . We could have seen it better on embankment and no charge to pay ."
"It was overpriced and overcrowded on top deck no safety for passengers and lots time wasting in queuing"
"The fountains are fantastic however it's really unnecessary to buy tickets to watch. You are in a public area which is free"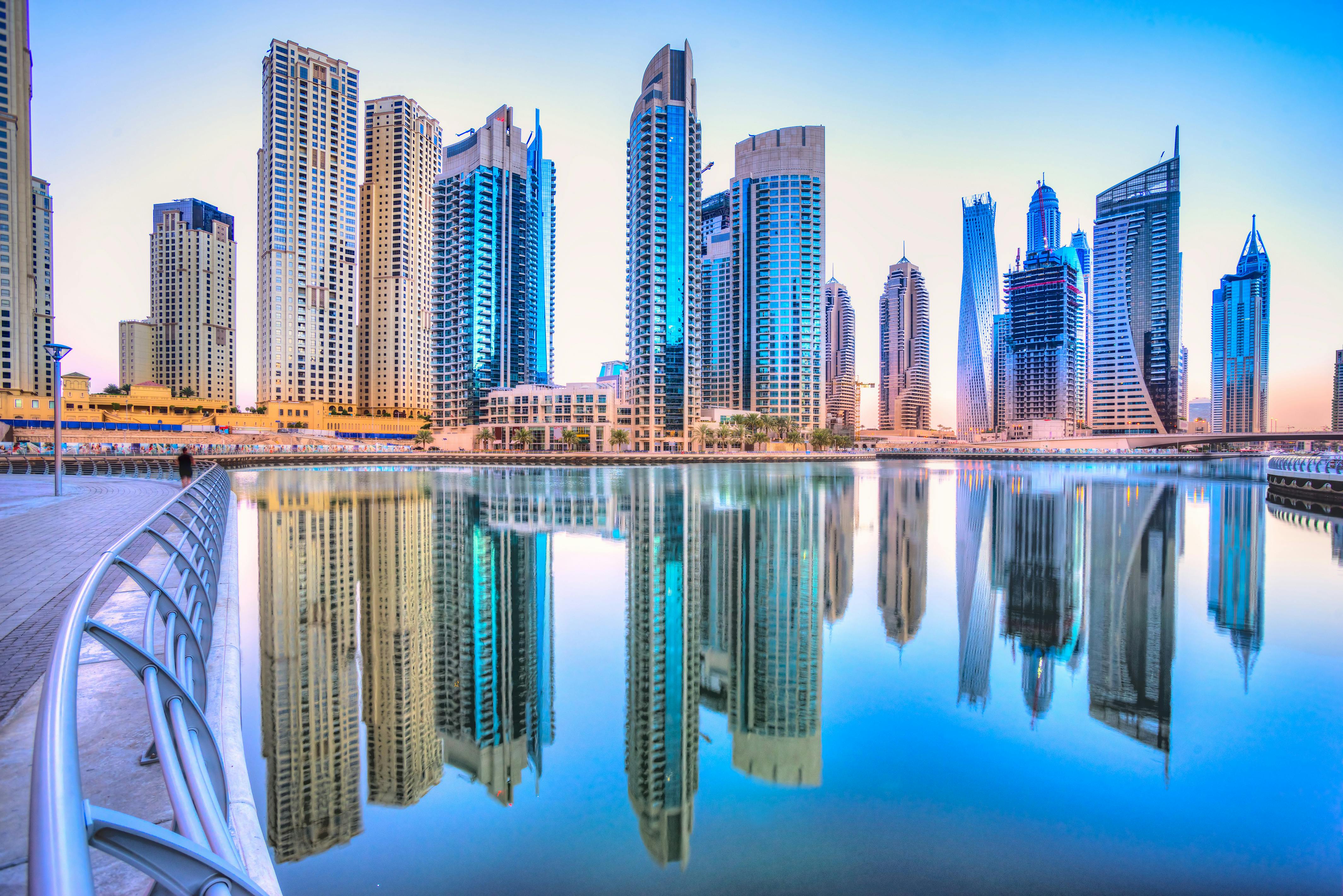 Dubai
United Arab Emirates